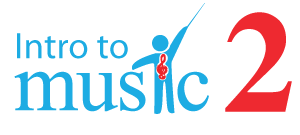 Introduction to Music 2
Ages: 4 years old by September of the school year (PreK 4)
This is the beginning of our formal piano program.
In a very sequential way, using stories and games, children understand the basics of reading notes and playing the piano/keyboard.  We also play percussion instruments and perform creative movement.
Children don't just play their songs on piano, they understand them, can read them and also create their own songs.
Just as important, children learn how to match pitch and sing correctly. Through games and activities, children continue developing their rhythmic and listening skills.
Schedule:
Monday: 1:30 – 2:30. Studio 1

Tuesday 4:00 – 5:00 Studio 2
Wednesday: 10:00– 11:00 Studio 1 (Homeschool)
Thursday: 1:15 – 2:15. Studio 1
Thursday 5:00 – 6:00 Studio 2
Friday 3:30 – 4:30 Studio 1
Saturday: 10:30 – 11:30 Studio 1