At Music Masters we "speak" music. We become music!

Music Masters was founded in 1985 and thanks to wonderful parents like you, it has since become an established and successful music school for young children.
It works, it's child tested day after day!
My name is Anita Goldberg and I was born and raised in Mexico City. I started piano classes when I was about 6 or 7 years old. I cannot remember my piano teacher's name, but we called her "La maestra guera" (the blond teacher,) as she was a beautiful, and very classy refugee from Spain. She came to my house to teach me and my two sisters, and I adored her.
I continued playing year after year and by the time I graduated high school I was playing pretty advanced pieces. I wanted to start a piano and music career at the Music Conservatory in Mexico City, and was very surprised at my admission examinations.
It was then that I realized that "La maestra guera" was actually not a very good piano teacher after all. I had no idea how to read music and my technique was terrible. All this time I had been playing by imitation and by ear but had no music foundation whatsoever!
That said, "La maestra guera" made me LOVE music. With her kindness and her own passion for music she helped me find that place inside of me where I understood emotions and feelings that cannot be expressed with words. Listening to music or playing with her was fun and exciting. It was like going to a special place where there was only beauty and harmony.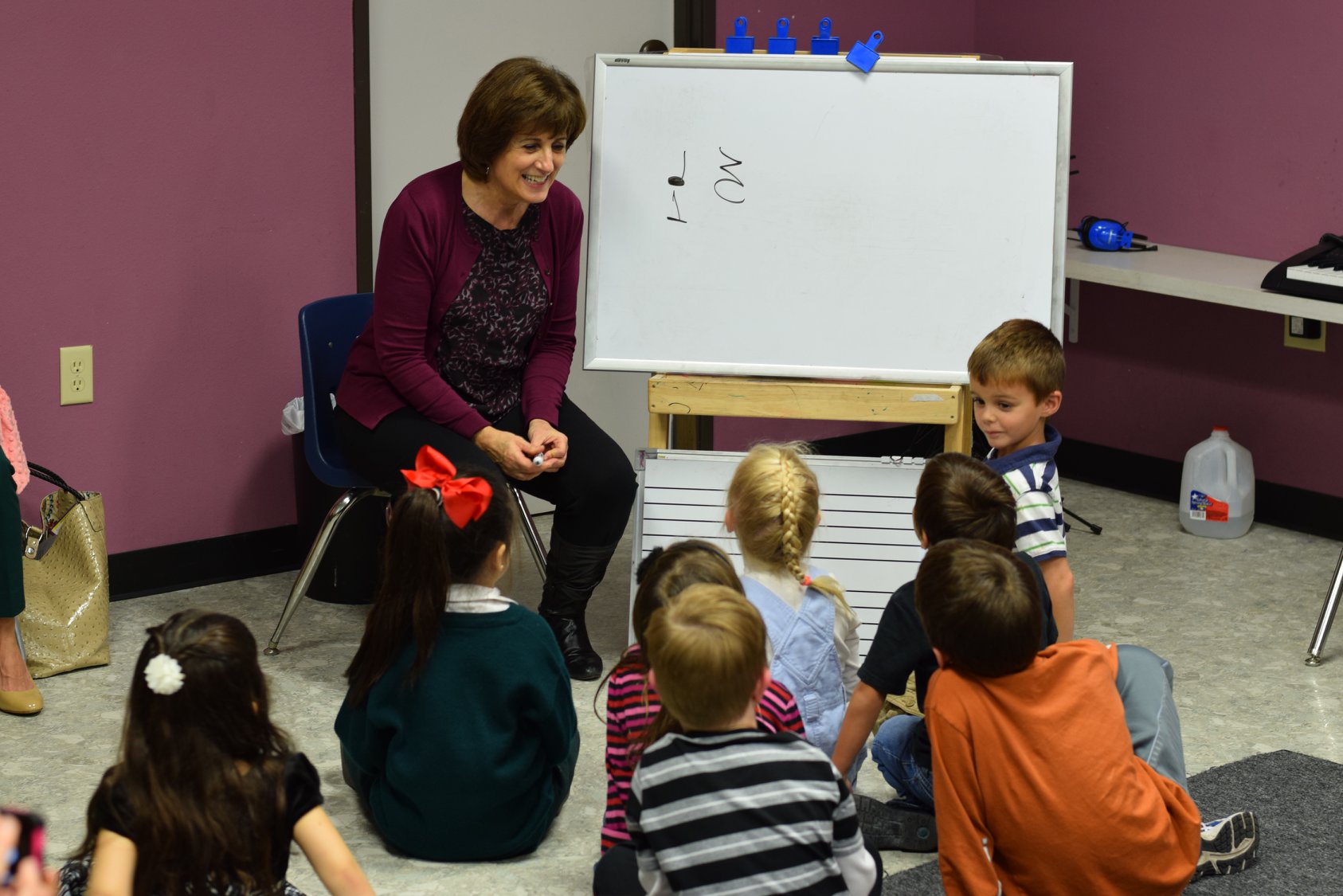 Once I started my professional career at the Conservatory, I had to start from scratch learning rhythm, notes and music theory, which was annoying and tiresome. But I don't think I would be a music teacher today if not for her and her influence on me.
I believe love, fun and a special relationship to music is the most important value we can give children when teaching them, and that was my main motivation when I started teaching music to young children.
But I also believe that a solid music foundation and a true understanding of music notation as well as teaching the best technique to young children will lead them to be confident and successful in all their music aspirations.  And so, this is the inspiration behind the Music Masters curriculum. Combining a solid music foundation with fun and creative activities that makes music come alive and children enjoy it.
Music foundations for life!
Music Masters also offers private classes in piano, guitar, violin, band instruments, and voice. At Music Masters our goal is to enrich every child's life with music. Once your child has experienced our classes, he or she will be hooked for life on the joy of making music.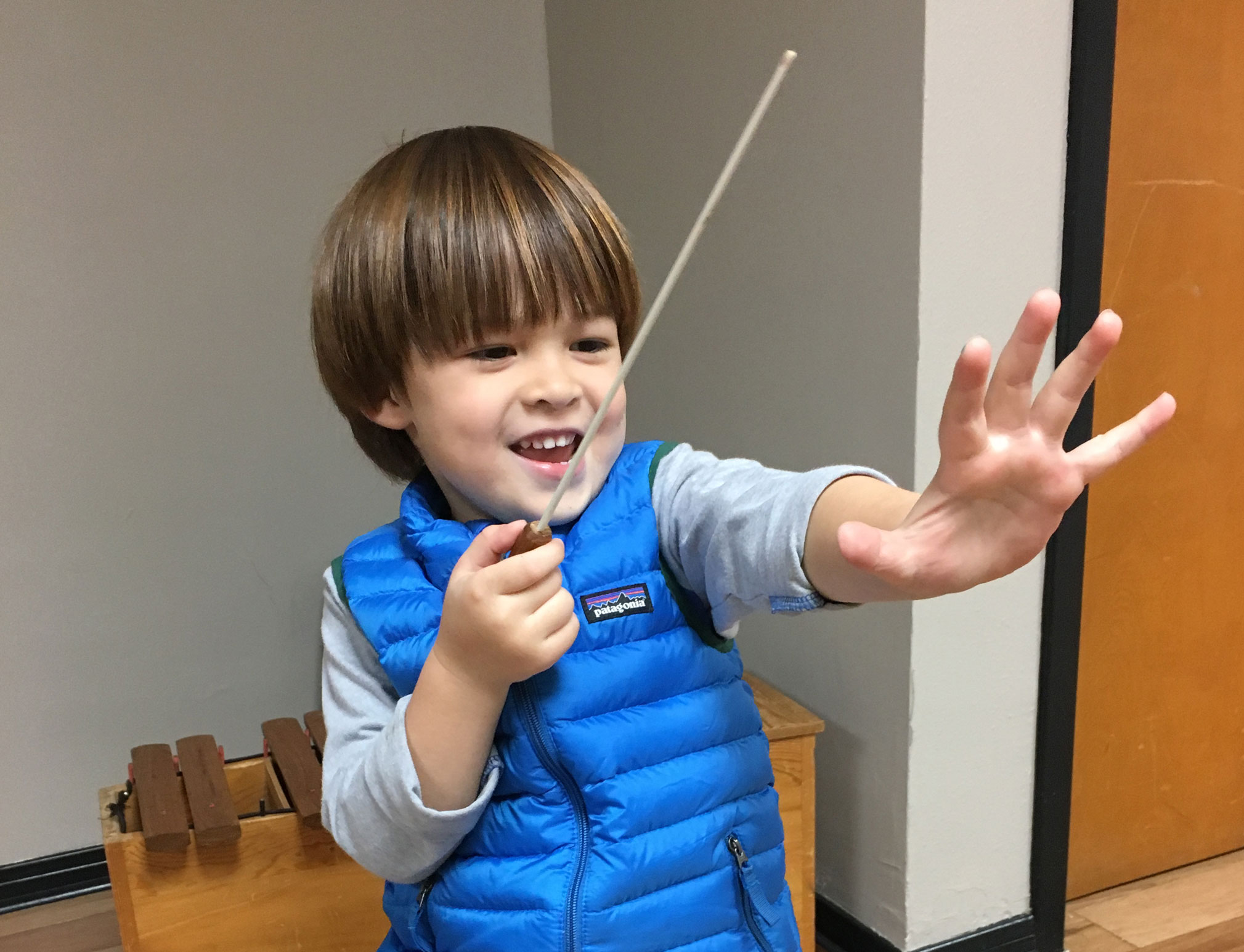 Helping Your Child Explore, Grow, & Learn
Our classes are a combination of music theory and piano playing, singing exercises, fun and active rhythm games, practice with percussion instruments and creative movement to music. We also incorporate the use of puppets and visuals to help cultivate the love of music in an exciting and creative environment.
"Music Masters classes are wonderful for young children—they are fun, creative, and geared specifically towards the young child. My kids have been delighted with Music Masters, and when the oldest advanced to private piano classes, the teacher was amazed at how advanced and well prepared she was."
Debra M
Music Masters is a well-organized, fantastic curriculum and methodology. The class is extremely creative and attracts children's interest. They learn so much! I am amazed at the level of understanding of music that children acquire by seemingly just playing. Also, making music in a group develops fantastic social skills! My daughter was learning piano one-on-one and found it very boring, but she loves coming to Miss Anita's class, and I think her understanding of music is even stronger."
—Sheree M.
"Both of my children attended Music Masters program. Starting at the age 3 thru to 8 years. Anita was put on this earth to teach children music. They loved attending every week and they learned so much while having fun. Both of my children have careers in music, my son is a band director and my daughter is a music therapist. They both credit having such a wonderful start and solid musical foundation that they pursued musical careers. I recommend Music Masters to EVERYONE with young children."

—Julie Walker